A Screw Pump is a positive-displacement pump that use one or several screws to move fluid solids or liquids along the screw(s) axis.
Compared to various other type pumps, screw pumps have several advantages. The pumped fluid is moving axially without turbulence which eliminates foaming that would otherwise occur in viscous fluids. They are also able to pump fluids of higher viscosity without losing flow rate. Also, changes in the pressure difference have little impact on screw pumps compared to various other pumps. There is also very little back-drive on the power axle, and the output of the flow is typically very even and doesn't pulsate much.
We are a leading manufacturer of Single Screw Pumps, Mono Pumps, Twin-Screw Pumps, Triple Screw Pumps.
ISO 9001:2015, ISO 14001;2015, ISO 45001:2018 certificated.
Our Twin-Screw Pumps are self-priming, double ended positive displacement pumps with external timing gears and bearings. Manufactured in over 100 sizes, their design provides complete axial balancing of the rotating elements and eliminates all metal-to-metal contact within the pump.

Our Twin-Screw Pumps can handle virtually any non-homogeneous fluid, regardless of viscosity, lubricity or abrasiveness e. g. seawater, bitumen, molasses, lime, caustic solution or hydrocarbon.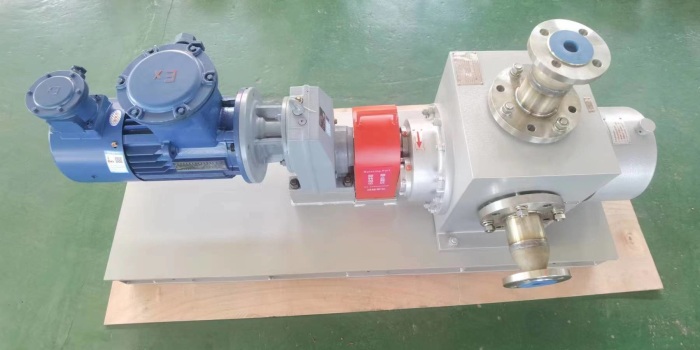 Copper Screws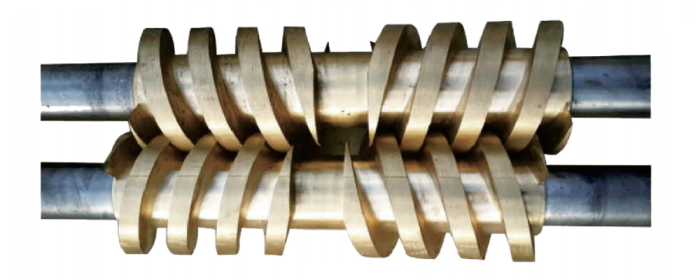 Advantages of our Twin-Screw Pumps
Wide range of applications

Self-priming

Pumped capacity proportional to speed

Compact construction

Change of pumping direction - simple

Pumping elements - simple to replace

Easy maintenance

For almost all media and fluids

High viscosities possible

Low pulsations

Low noise level

Constant flow on varying pressures and volumes
Scopes of Application
Up-and Midstream

Downstream

Marine

Offshore

Industry

Food and Pharma

and many more

Applications of our Twin-Screw Pumps/Double-Screw Pumps
For screw pump selection and quotation, please provide us the medium type, viscosity, temperature, pump capacity and pressure, and drive requirements.